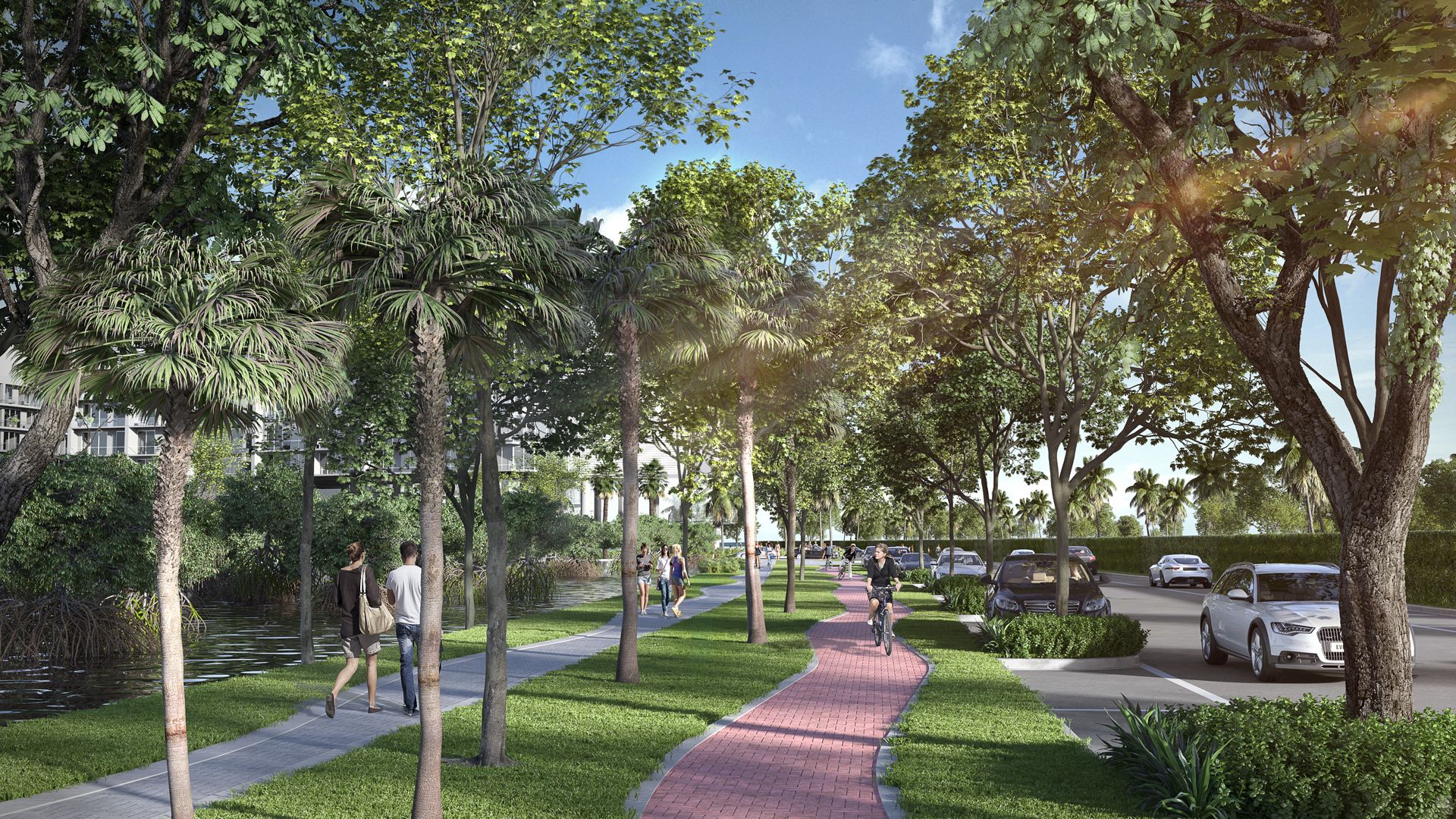 Biodiversity in front of the sea in Serena del Mar, Cartagena de Indias.
Every day open environments are more necessary, with generous outdoor spaces to breathe fresh air and be in contact with nature. These factors are setting the trend and architecture plays an important role in listening to people's tastes and preferences, aligning design with new needs.
morros eos is designed to enjoy biophilia, which is the desire of human beings to be close to nature. A biophilic environment is essential. Biophilia is one of the most important ingredients in life, providing harmony, balance and a flexible understanding of the environment.
When people arrive at the morros condos, a few seconds after having crossed the lobby, their bodies relax. We see people sigh, look up, look around; actually, they just take in what they see. Often when we are in nature, colors and smells evoke memories from childhood. And ultimately, that's a biophilic experience. Take a moment to think about whether you've ever been stressed out sitting poolside under the shade of some coconut trees. There are many different ways to experience biophilia, but there is no question that nature has a calming effect on the psyche. And people have a lot of desire for that.
We invite you to enjoy this new condominium that brings the best of the Morros style, accompanied by the most fascinating biodiversity.