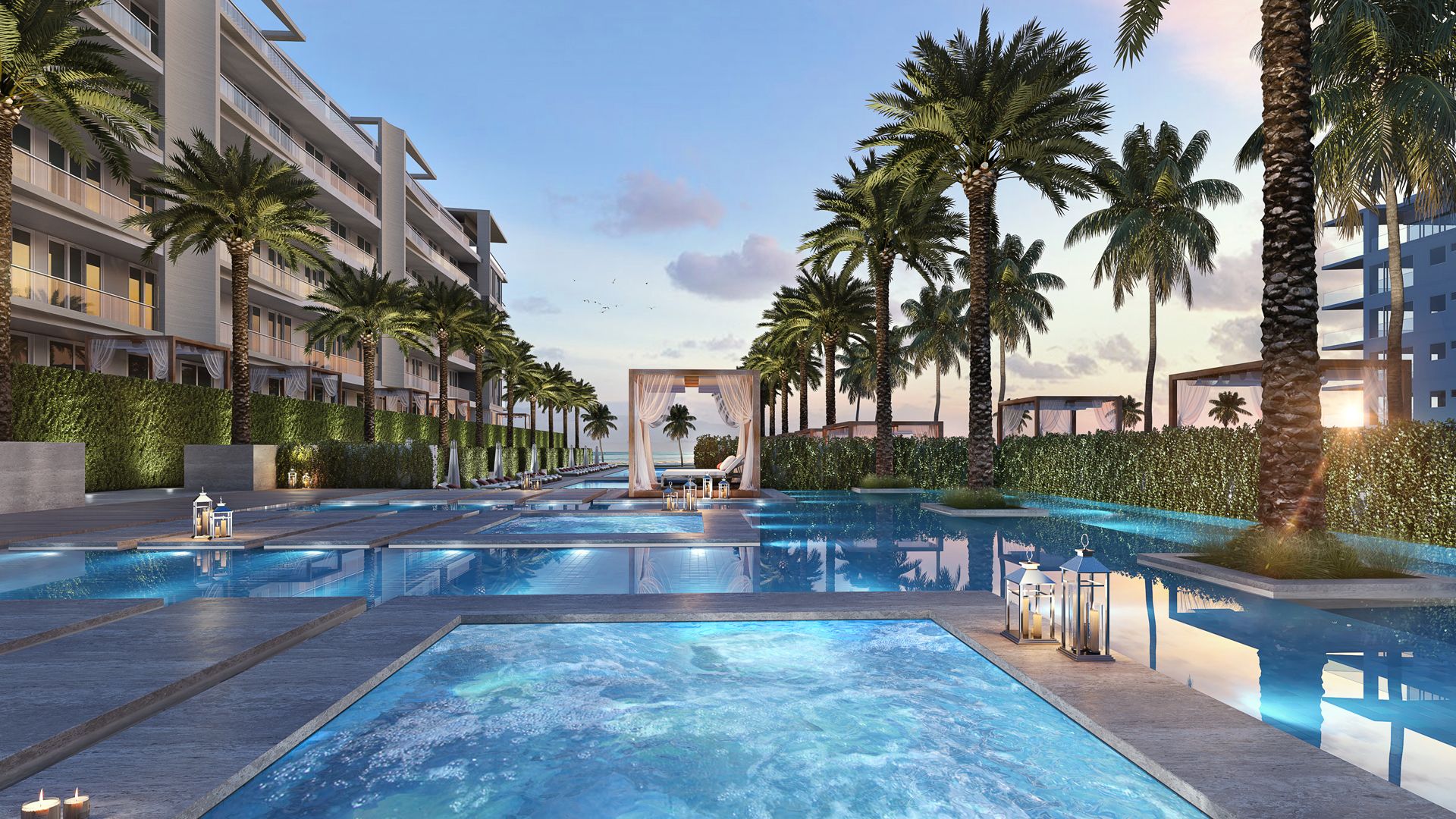 Rodrigo Puente Escallón, graduated in  Business Administration from the University of Florida, Gainsville, USA.  Inherited the prestige and experience of his father, a constructor who, since 1960, has actively participated in the great works that gave the city of Cartagena an infrastructure to project itself as the city desired by all Colombians. His vision, drive and creativity allowed his knowledge to transform into brilliant ideas that now represent development and architectural beauty for Cartagena.
When the concept of shopping center was just beginning to arrive in the city, Rodrigo Puente Escallón conceived Paseo de la Castellana, which more than a large "mall", became the pioneer of development of an important commercial area, which now mobilizes the largest amount of people and moves high transactions, generating employment and progress.  Similarly, Rodrigo Puente Escallón managed the development of the North Zone of Cartagena, building modern condominiums that propelled the development of this area until it became the sector of greatest valued in the region.  The best way of understanding that Rodrigo Puente is more than just an important manager and constructor is by recognizing the projects he has carried out.
He undoubtedly imprints his style upon each one, reflecting his creativity and knowledge of the latest design trends, with a focus on details and good taste in each element.  As part of his contributions to society, Rodrigo Puente Escallón constantly participates in projects that benefit the most vulnerable segments of the population; he recently participated actively in one of the works of the Juan Felipe Gómez Escobar Foundation.  His professional performance has gone beyond his companies. He has shared his knowledge and experience as a part of the Boards of Directors of institutions such as Aguas de Cartagena and Transcaribe.
As a management firm for large urban projects, Novus Civitas brings together the world's leading architects, engineers and designers to think, manage, and develop visionary urban projects, based on the concept of sustainable cities. Novus Civitas is the management company of the most innovative project in the Colombian Caribbean, Serena del Mar.
Fernando de la Vega
An architect from Cartagena who graduated from the Universidad de los Andes, and has led the newest design trends in the north of the country. De la Vega has maintained a standard of quality throughout the design process, from the earliest conceptual sketches to the final construction of the property, this ideal maintains a thread of architectural excellence which distinguishes his various works, ranging from the magnitude of corporate offices to the intimacy of residential housing. All his works are characterized by a contemporary and clean language, both in their interior and exterior finishes, in which glass plays a fundamental role in design.  Among his major projects are the designs made for the MORROS condominiums, developed in the north of Cartagena de Indias, which have given in the sector an air of modernity and exclusivity.
Miguel Soto Casas
When it comes to shapes, colors, textures and trends, we find a character in Colombian architecture who has been recognized throughout his career for his magic with spaces.
"He is as skilled in today's Colombian interior architecture as Rogelio Salmona was in the modern architecture of the country"
(Javier Anibal Anaya).
Miguel Soto Casas, who graduated as an architect from the Pratt Institute in New York City, is recognized for his interior and exterior architectural designs, and has participated in several residential and hotel projects both in Colombia and abroad.
A professional organization with more than 50 years of continuous activity, dedicated exclusively to construction. Founded in Cartagena de Indias, Tourist and Cultural District, in 1950, with architect Rafael Cepeda Torres, engineer José Antonio Covo Tono, and architect Fulgencio Lequerica Martínez as main partners. In 1964 the company was legally renewed with some changes in the board of partners. Thus, the company remained under the direction of Architect Rafael Cepeda Torres as manager and legal representative for more than 32 years.
For the development of its works, CIVILCO currently has a select group of professionals, technicians and administrative staff who are joined by professionals from different disciplines as partners.
Credicorp is member of a group of companies dedicated to the provision of financial services, wealth management and capital markets that arose from the consolidation of three leading corporations: Credicorp Capital Peru (formerly BCP Capital), Credicorp Capital Colombia (formerly Correval) and Credicorp Capital Chile (formerly IM Trust), under a single holding company, Credicorp Capital Ltd. The union of these three large corporations allows us to deliver to our clients a substantial value proposition based on our experience and capabilities in the MILA region, which is, increasingly, the new extended home of many Peruvian, Colombian and Chilean companies. We are the strategic advisor to our clients in the region who, with confidence, we can say we know better than anyone.